---
Recently added people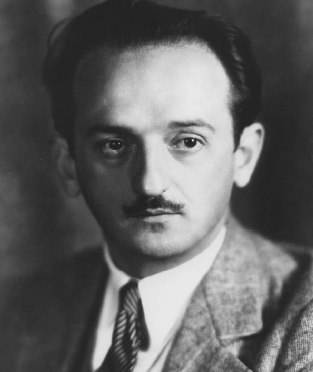 Slavoljub Slavko Vorkapić
Slavoljub Slavko Vorkapić (Serbian Cyrillic: Славољуб Славко Воркапић; March 17, 1894 – October 20, 1976), known in English as Slavko Vorkapich, was a Serbian-American film director and editor, former Chair of USC Film School, painter, and a prominent figure of modern cinematography and film art.
Slavoljub Vorkapić was born on March 17, 1894, in the small village of Dobrinci near Ruma in the Syrmia region, at the time part of the Kingdom of Croatia and Slavonia of the Austro-Hungarian Empire (now Serbia).
His father Petar, the town clerk, insisted that young Slavko should be well-educated.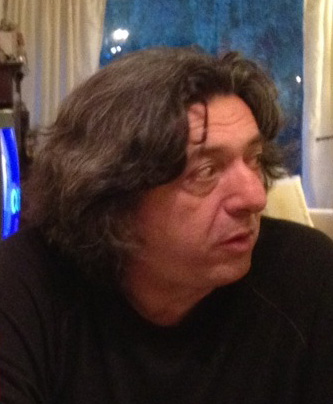 Boris Gortinski - Cinematographer and Director
Born in Belgrade. He was educated in Serbia, USA, Poland.
Graduated with honors from the Faculty of Dramatic Arts, Cinematography Department, University of Arts, Belgrade, Serbia.
His first feature film, while being the student of the final year, "Live Broadcast", directed by Darko Bajic, was awarded on many domestic and International Film Festivals.
His work on the feature film "The Forgotten Ones", directed by Darko Bajic, won him highest former Yugoslavia's cinematography awards: "Golden arena" and "Milton Manaki".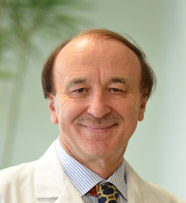 Milan Stevanovic
Dr. Stevanovic is a professor in the Department of Orthopaedic Surgery at the Keck School of Medicine of USC. He is known internationally for his expertise in problems of the hands and upper extremity. He has extensive experience working with patients with peripheral nerve injuries, trauma, burns, microvascular and rheumatoid problems affecting the hand, wrist, elbow and shoulder. He is also a leading authority in reconstructive microsurgery and limb and digit replantation.
Dr. Stevanovic came to the United States from the University of Belgrade, where he was chief of the Hand and Upper Extremity Program and replantation team. He is also a pediatric specialist with expertise in congenital differences. As the director of the USC Joseph H. Boyes Hand Fellowship Program, Dr. Stevanovic is dedicated to teaching and mentoring the next generation of surgeons and has been honored with numerous teaching awards.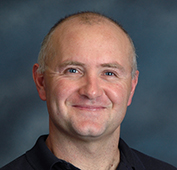 Slobodan Paessler
Professor with tenure, Department of Pathology
Director, Galveston National Laboratory Preclinical Studies Core
Scientific Director, ABSL-3 Facilities
University of Texas Medical Branch (UTMB)
301 University Boulevard, 5.200P GNL
Galveston, TX 77555-0609
Education:
1987 – 1991 B.S., Veterinary Sciences, Agriculture and Veterinary School, Osijek, Croatia.
1993 – 1999 Veterinary Medicine (DVM), Ludwig-Maximilian-University, Munich, Germany.
1999 – 2002 Dr. Med. Vet. (PhD-like) Ludwig-Maximilian-University, Munich, Germany.
Thesis: "Detection of antibodies against alphaviruses in sera of human and animal origin using recombinant antigens and virus-specific monoclonal antibodies." Funded by FHG (Fraunhofer Gesellschaft), Germany.
2003 – 2007 Ph.D. in Experimental Pathology, "Pathogenesis of Venezuelan equine encephalitis virus", UTMB Graduate School of Biomedical Sciences, Galveston, TX, USA.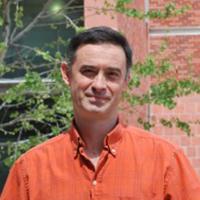 Janko Nikolich-Zugich
Janko Nikolich-Zugich received his MD from Belgrade University Medical School in 1984, subsequently receiving an MSc and a PhD in Immunology from the same University.
Dr. Nikolich-Zugich worked from 1987 to 1990 as a Research Associate at the Scripps Clinic and Research Foundation in the laboratory of Dr. Michael J. Bevan, FRS, NAS, HHMI.
In 1990, he joined the Memorial Sloan-Kettering Cancer Center in New York as the Head of both the Flow Cytometry Core Facility and the Laboratory of T Cell Development.
He served as an Assistant Professor (1990-1996) and an Associate Professor (1996-2001) at both the Cornell University Graduate School of Medical Sciences and the Division of Molecular Medicine in Cornell University School of Medicine.
Articles
Негде "Тамо далеко" - Срби ратни хероји САД
Ко зна колико је Срба са сиромашног Балкана кретало у свет "трбухом за крухом". У 19. и 20. веку велики број њих се из економских, а после II светског рата и политичких разлога иселио у САД, у потрази за својим местом под сунцем, желећи да оствари оно што се обично назива "америчким сном". Где год у свету да су се налазили, Срби су увек били узорни грађани и одани држављани земаља које су их "хлебом храниле". Тамо су давали велики допринос привреди, науци, култури, а у последњих неколико деценија и у спорту. Такав је случај и са Србима насељеним у САД. Међутим, често се забораавља колики је значај српских исељеника у војној историји Сједињених Држава. Процењује се да је у оружаним снагама САД од почетка 20. века до данас служило око 160.000 Срба, од којих су неки стекли највише војне чинове. За учешће у ратовима и допринос одбрани САД огроман број њих је одликован највишим војним одликовањима, а многи се убрајају међу најодликованије војнике у америчкој историји.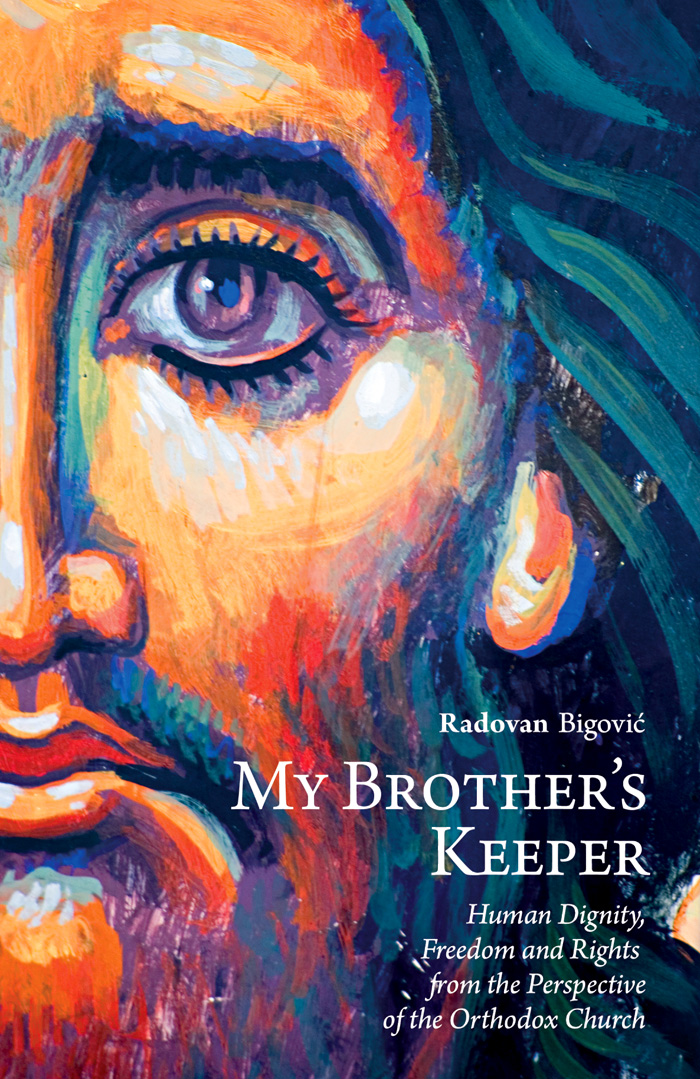 My Brother's Keeper
by Fr. Radovan Bigovic
Rare are the books of Orthodox Christian authors that deal with the subject of politics in a comprehensive way. It is taken for granted that politics has to do with the secularized (legal) protection of human rights (a reproduction of the philosophy of the Enlightenment), within the political system of so-called "representative democracy", which is limited mostly to social utility or to the conventional rules of human relations.
Most Christians look at politics and democracy as unrelated with their experience of the Church herself, which abides both in history and in the Kingdom, the eschaton.
Today, the commercialization of politics—its submission to the laws of publicity and the brainwashing of the masses—has literally abolished the "representative" parliamentary system. So, why bother with politics when every citizen of so-called developed societies has a direct everyday experience of the rapid decline and alienation of the fundamental aspects of modernity?
---