---
Recent News
Мирјана Јоковић са "Окованим Прометејем" у Гети Вили
Prometheus Bound by Aeschylus. A new translation by Joel Agee. Directed by Travis Preston. Produced by CalArts Center for New Performance in association with Trans Arts.
На отвореној сцени Гети Виле у Малибу (Калифорнија), под руководством Трависа Престона,током септембра месеца позоришна публика је била у прилици да одгледа модерну интерпретацију Есхиловог "Окованог Прометеја". Рон Сифас Џонс (Ron Cephas Jones) моћно и убедљиво игра главну улогу Прометеја, једног од најснажнијих ликова грчке митологије, док српско-америчка глумица Мирјана Јоковић, са интензивним патосом, игра улогу Ије.

Promotion of ​the Book of Poetry by Jovan Dučić

The Serbian Cultural Centre in Paris on Friday evening, October 11, 2013, hosted an extraordinary event. A promotion of ​the ​book of poetry by Jovan Dučić and an exhibition of unpublished Dučić correspondence was organized by book publishers in cooperation with the Serbian Cultural Centre in Paris. This is a major cultural event of the year because we are marking the seventieth anniversary of Dučić's death by issuing the first bilingual edition translations of poems in French of this prince of Serbian poetry. About the book spoke: literary critic Slavko Maleševic, editor of this edition Ljubomir Mihajlovic, the publisher Bishop Maxim Vasiljevic, a poet Komnen Bećirović, while actor Sasha Petronijević Dučićevu read poetry in French and Serbian.
Recently added people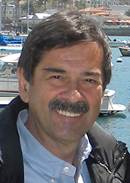 Gojko Vuckovic received his Ph.D. from the University of Southern California, School of Public Administration with concentration in the areas of comparative politics and administration. He is currently an Affiliated Scholar with the Center for Multiethnic and Transnational Studies researching the role of domestic and international forces in ethnic conflict management, with particular attention paid to the United Nations, the World Bank and the European Union.
Dr. Vuckovic was honored with the Morris Abrams Award in International Relations and Peace in 1994; was a fellow at the Institute for the Study of World Politics and United Nations Industrial Development Organization and served on the editorial board of t he Journal of East-West Business. He has published extensively on Yugoslavia including "Minor Contributors in the Bosnia Invervention", 'Woodrow Wilson's Principle of Self-Determination Revisited-The Case of Yugoslavia" and has a forthcomming book entitled, "Ethnic Cleavages and Conflict: The Sources of National Cohesion and Disintegration."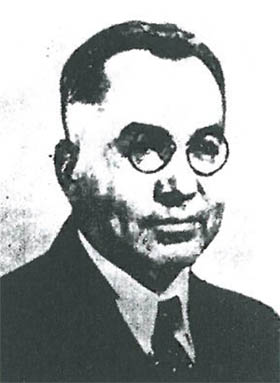 Павле Паја Радосављевић, психолог и педагог, професор унивeрзитета
Похађао је учитељску школу у Сомбору, Пакрацу и Осијеку, где је дипломирао. Студирао је експерименталну психологију и педагогију у Бечу, Јени и Цириху. Докторат из експерименталне психологије стекао је у Цириху код психолога Мојмана (Напредовање заборављања с временом, 1904).
Потом је неколико година радио као учитељ и непуну школску годину као професор психологије и педагогије у Учитељској школи у Сомбору. Поред тога што је био доктор наука, није добио место на Универзитету у Београду јер га, као психолога и педагога експерименталне оријентације, нису прихватали педагози традиционалне хербартовске усмерености.
У САД, на Њујоршком универзитету, студирао је експерименталну педагогију а потом одбранио другу докторску дисертацију (Утицаји садржине речи на примарно памћење, 1908). Годину дана радио је као асистент за психологију на Станфорд универзитету у Калифорнији и упоредо студирао медицину. Када се убрзо вратио на Педагошки факултет Њујоршког универзитета, изабран је за доцента (1910), потом ванредног (1913) и редовног (1915) професора експерименталне психологије, педагогије и педагошке антропологије. На овом универзитету остао је до одласка у пензију 1945. Више пута је долазио у Југославију и држао предавања и семинаре за учитеље и наставнике.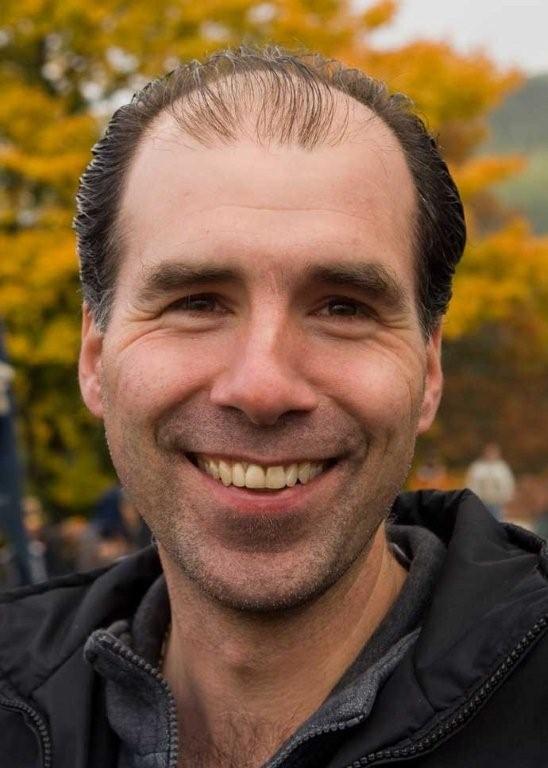 Marko Dapcevich (born 1969) is a former mayor of Sitka, Alaska. He is an "Honored Member" of a United Nations group, signed the US Mayors' Climate Protection Agreement, which is part of the Kyoto Protocol, and spoke out against Touchstone Pictures' non-use of Sitka for The Proposal. Dapcevich has testified before the Alaskan state Senate Finance Committee and has run for the Alaska State Legislature, District 2.
Marko Dapcevich was born in Sitka to John and Janice Dapcevich, a nurse and a business man of Serb Montenegrin origin. He attended Sitka School District schools culminating in his graduation from Sitka High School in 1987. From there he attended the University of Oregon and later graduated from Lane Community College in Eugene, Oregon with a degree in automotive technology and attended University of Alaska Southeast in Sitka.
In 1994, he co-founded, with his brother, the Misty Fjords Water Company which was sold in 2004. As of 1998, Dapcevich has worked as a mailman for the United States Postal Service.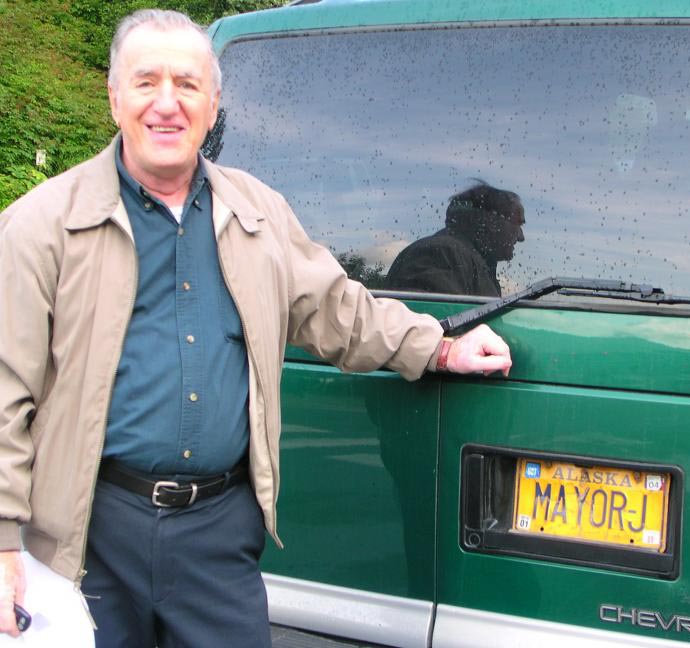 John Evan Dapcevich (born September 26, 1926) is a retired state official in Alaska.
Dapcevich was born in Hazleton, Pennsylvania in 1926 to Sam and Stana Dapcevich, immigrants from Montenegro, where his father worked in coal mines. The family moved to Juneau, Alaska in 1928 living with a Serbian community, with John entering school years later. He moved to Sitka, Alaska in 1960 where he served six terms as Mayor during a span of 20 years. During his time in office, Dapcevich successfully unified the city of Sitka city with various borough governments. Upon his retirement in 1995, he moved back to Juneau.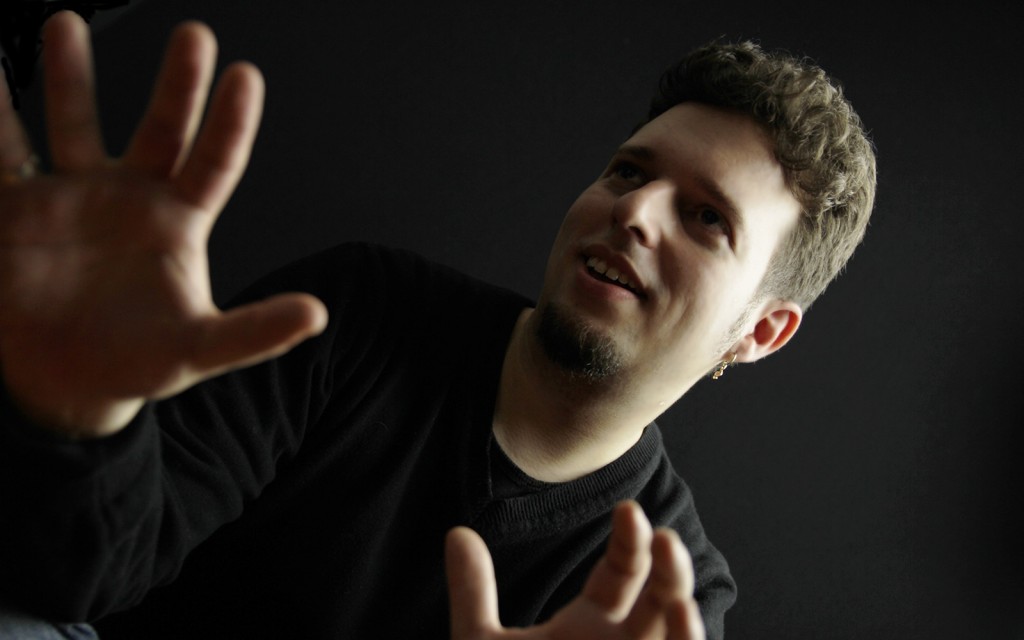 Dimitrije Vasiljević is a New York-based award-winning pianist and composer who has been hailed by jazz masters as one of the most promising names in the jazz world. His is a new voice combining the gentle flavor of European jazz with intricate musical landscapes full of exotic rhythms and sophisticated harmony. This multi-talented pianist is today among the most exciting new artists on the NYC jazz scene.
From his native Serbia, where he was a member of prominent jazz ensembles and performed extensively throughout Europe, Dimitrije's journey has taken him to Berklee College of Music in Boston where he received a number of prestigious awards including the Jazz Performance Award and Piano Department Achievement Award. Dimitrije is currently completing a master's degree in Jazz Performance at NYU where he is also an adjunct professor of jazz.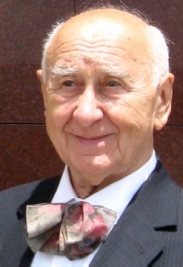 Prof. George Vid Tomashevich, Ph.D. Mar. 3, 1927 - Dec. 3, 2009. Dr. Tomashevich was of Serbian origin, born in the city of Bocin in what was then Yugoslavia. He came to the United States after World World II. He received his bachelor's degree in sociology from Roosevelt University and his master's and doctoral degrees in anthropology from the University of Chicago. He came to Buffalo in 1968 to teach anthropology at Buffalo State College and retired in 1995. A scholar of universal erudition, Professor Emeritus of Anthropology at State University of New York, College at Buffalo.
His distinguished academic career, including many books, articles and public lectures, contributed to the fields of Anthropology, Sociology, History, Philosophy, Philosophy of History, History of Philosophy and Science, Comparative Religion, Mythology, Linguistics, Folklore and Literature. Prof. Tomashevich, who was born in Vochin, former Yugoslavia, was a survivor of a concentration camp run by Croatian authorities during the Second World War. This harrowing experience stayed with him, and influenced his academic work, for the rest of his life. As a scholar and poet, he wrote movingly on universal human topics, as well as on achievements of Serbian art, history and culture.
Articles
Континент српске културе
Срби у Америци и њихова периодика наслов је најновије књиге Кринке Видаковић Петров, објављене недавно у издању Института за књижевност и уметност из Београда. Реч је о првом тому студије која, према речима ауторке, познати историчар и критичар књижевности, има за циљ да пружи преглед српске периодике у раздобљу 1893–1941, с нагласком на године пре Првог светског рата. Књига "Срби у Америци и њихова периодика" врви драгоценим подацима о покретачима листова, њиховим уредницима и о условима, како каже наша саговорница, у којима се српска периодика у Америци развијала.
The Botorić Family
SVETOZAR BOTORIĆ, the first film producer in the Balkans
Svetozar BOTORIĆ was born in 1857 in a small country spot called Botorići (where members of his family still live and dedicate themselves to agriculture), not away from the mountainous village of Opaljenik, 20 km distant from Ivanjica, i.e. 240 km far from Belgrade. Following his arrival in Belgrade, S. Botorić worked in various commercial businesses; as an exceptional hard-worker, he succeeded in saving money and acquired successively a coffe-shop and a restaurant; finally, he became (in May 1899) the owner of the hotel «Paris», located at Terazije (centre of Belgrade). Quickly, he had intuition of the importance of cinema industry, opened a movie theater in his hotel and became the representative of the famous «Pathé frères» film company in the Balkans. Then, he invested his own resources (State subsidies did not exist) and, in a short period (1911-1914), he produced two feature films and twenty documentaries. His whole activity was designed to help his country and Serbian people and leave spiritual and cultural legacy to future generations. His patriotic work did not stay unnoticed by Serbian enemies : promptly after their invading of Serbia (1915), Austro-Hungarians sent him to a concentration camp in Nežider. S.Botorić died there on November 27th 1916, leaving his widow Slavka with three minor children: his son Miloš (13 years old), daughter Roksanda (9y) and little Stanica (7 yrs). Slavka Botorić did not marry again and succeeded in bringing up her children (all of them had university degrees), asking them to never forget their roots and spiritual and cultural Serbian traditions.
SERBIAN ORTHODOX CHURCH IN NORTH AND SOUTH AMERICA
Serbian Orthodox Teachers, Youth and Young Adult Association
S. O. T. A. Y. A. for the 21st Century
With the Blessings of the Episcopal Council of the Serbian Orthodox Church in North and South America and the support of the Central Church Council, we announce the reestablishment of the Serbian Orthodox Teachers and Youth Association. The purpose of this ministry is to unite the teachers, young adults, and youth members of the Serbian Orthodox Church in the Dioceses throughout North and South America. It is a special forum through which people will be brought closer together through a ministry of faith and fellowship.
Треба бдети планетарно
Разговор са Његовим Преосвештенством Епископом лосанђелеским и западноамеричким Максимом
У Христу је могућ свет без граница
Преосвећени владико, можете ли да нам кажете неколико речи о томе шта је то глобализација и како Православна Црква посматра савремене токове глобализације?
- Као и сваки други живи организам, тако и Црква врло динамично осећа како глобализација, као нова друштвена парадигма, обликује наше животе. Глобализација је непобитна реалност, чија су доминантна обележја: глобални капитализам, глобална влада и глобално грађанско друштво. Уопштено говорећи, то је тежња и деловање ка поимању света као једног, као целине. Зато глобализацију схватам као нови појам за једну стару, готово архетипску, тежњу и појаву а то је сложено питање односа "јединства" и "мноштва" које од самих почетака мучи људски дух. Мислим да је глобализација - заједно са њеним синонимима, као што су мондијализација, екуменизам, интегризам, космополитизам и сл. - неизбежна тема за размишљање о природи људског друштва и начинима његовог функционисања у том процесу "сажимања света" и кристалисања опште свести о свету као једном. Свакако, питање није само теоријско него се дотиче свих практичних видова живота. Са разлогом сматрам да је посреди не само политички него метафизички проблем: како плуралитет довести у јединство са Једним, избећи превагу једног над многим и vice versa. Главно питање јесте: како да појединачно и локално не буде жртвовано, или посматрано само као пуки шраф у безличном строју васељенског механизма? Социолози, политиколози и други стручњаци нас обавештавају о позитивним и негативним импликацијама овог феномена кроз економску, политичку, културну, техничку призму - јер то су аспекти кроз које се глобализација активно одвија.
---