---
Editor's Letter
Dear Readers,
The world of Serbica Americana is a captivating place — the more you know about it, the more interesting it gets. Never has it been so vital to understand how issues in the Old or New Country impact our lives and business. (...and never has information and dialogue about both Old and New been so easily accessible.)
As you already know, only Serbica Americana links the events around the world and brings you all you need to know, plus other stories which are just too good to miss - thus aspiring to contribute to this dialogue.
Serbian interest in the history of the Diaspora, the search for its puzzles and the will of God in it, reveals a faith in the future, in God's providential presence and labor throughout history.
The life of the Serbian community in the USA unfolds on the field of dramatic history which is interwoven with God's providence. A great number of Serbs who find themselves for longer or shorter periods of time spread out throughout the world – often departing after difficult deliberation – remain connected to the land of their birth or ancestry, living a 'double consciousness'...
Departing into the Diaspora could be compared to leaving to a "monastery," as a type of alienation followed by deprivation, fasting, prayer… (forms of a struggle or podvig that balances a person's aspirations against his inclinations.) It appears that the lone institution which can today sustain the continuation and connection of Serbs throughout the world is the Serbian Orthodox Church, more than anything else because of the quality which we call togetherness ("sabornost"). This in itself brings an enormous responsibility. It is our deepest conviction that the Church plays this uniting role among the Serbian people thanks to her eschatological dimension and ability to accept history on account of her children.
You are invited to once again join the many curious readers of Serbica Americana around the world who rely on the in-depth analysis and insightful commentary that only Serbica Americana delivers.
Recent News
The Second Meeting Movie
War met the two men once. One was a pilot of the invisible F-117A, the other the missile officer that shot him down. Their first meeting was on the radar. Dale Zelko and Zoltan Dani decided to meet each other 12 years later. A human story of a unique encounter.

Dimitrije Vasiljević – Srpski Kit Džeret

Bilo je to veče koje će se pamtiti. U epicentru svetskog džeza - Ginič Vilidžu na Menhetnu, džez-pijanista i kompozitor mlađe generacije, Dimitrije Vasljević održao je 11.. oktobra solistički koncert, i malo je reći – oduševio je publiku. Gostima okupljenim u "Tenri" kulturnom centru u Njujorku, koji su usled interesovanja koje je premašilo kapacitet sale, bili smeštani i na fotelje izvučene iz obližnjih kancelarija ili su strpljivo stajali u uglovima, Dimitrije se najpre predstavio originalnom kompozicijom "Elipsis" ("Ellipsis") koja je dala ton čitavoj večeri.
Recently added people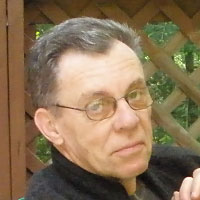 James Scully is the author of 10 books of poetry, including Donatello's Version (Curbstone Press/Northwestern University Press, 2007), four book-length translations, the seminal essay collection Line Break: Poetry as Social Practice (Curbstone Press/ Northwestern University Press, 1988/2005), and Vagabond Flags: Serbia & Kosovo: Journal, Scrapbook & Notes (Azul Editions, 2009). The founding editor of Art on the Line series (Curbstone Press, 1981-1986), he has been a key figure in the movement to radicalize the theory and practice of American poetry—in how it is lived as well as in how it is written.
Born in 1937 in New Haven, CT, Scully lives in Vermont with his wife, Arlene. They've been married since 1960 and have a son, John, and a daughter, Deirdre. His awards include a National Defense Fellowship 1959-1962; an Ingram Merrill Foundation Fellowship (Rome, Italy 1962-63); the Lamont Poetry Award 1967 for The Marches; the Jenny Taine Memorial Award 1971 for translation; a Guggenheim Fellowship (Santiago, Chile 1973-74); National Endowment for the Arts Fellowships 1976-77 and 1990; the Islands & Continents Translation Award 1980; and the Bookbuilders of Boston Award 1983 for book cover design.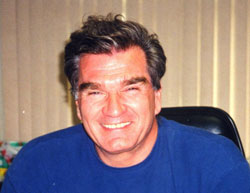 Dr. Slobodan Ćuk was a full-time Professor of Electrical Engineering at the California Institute of Technology until January 1, 2000. During that time, more than 30 students obtained their Ph.D. degree in Power Electronics under Dr. Ćuk's guidance. Many of them are now leading researchers and/or Professors of Power Electronics in the U.S. and abroad.
Dr. Ćuk won a coveted IR*100 Award in 1980 from the Industrial Research Magazine for the invention of a new and patented switching converter topology and several of its extensions, which are now known as the ĆUKonverter technology. For the invention of Integrated Magnetics and expediting the development of switched-mode power converters, Dr. Ćuk obtained the prestigious 1991 Edward Longstreth Medal from the Franklin Institute, which was for the first time in its 100 years history awarded to researchers in Power Electronics. His publications include over 100 scientific papers in the Power Electronics field and a three-volume book on Advances in Switched-Mode Power Conversion.
Articles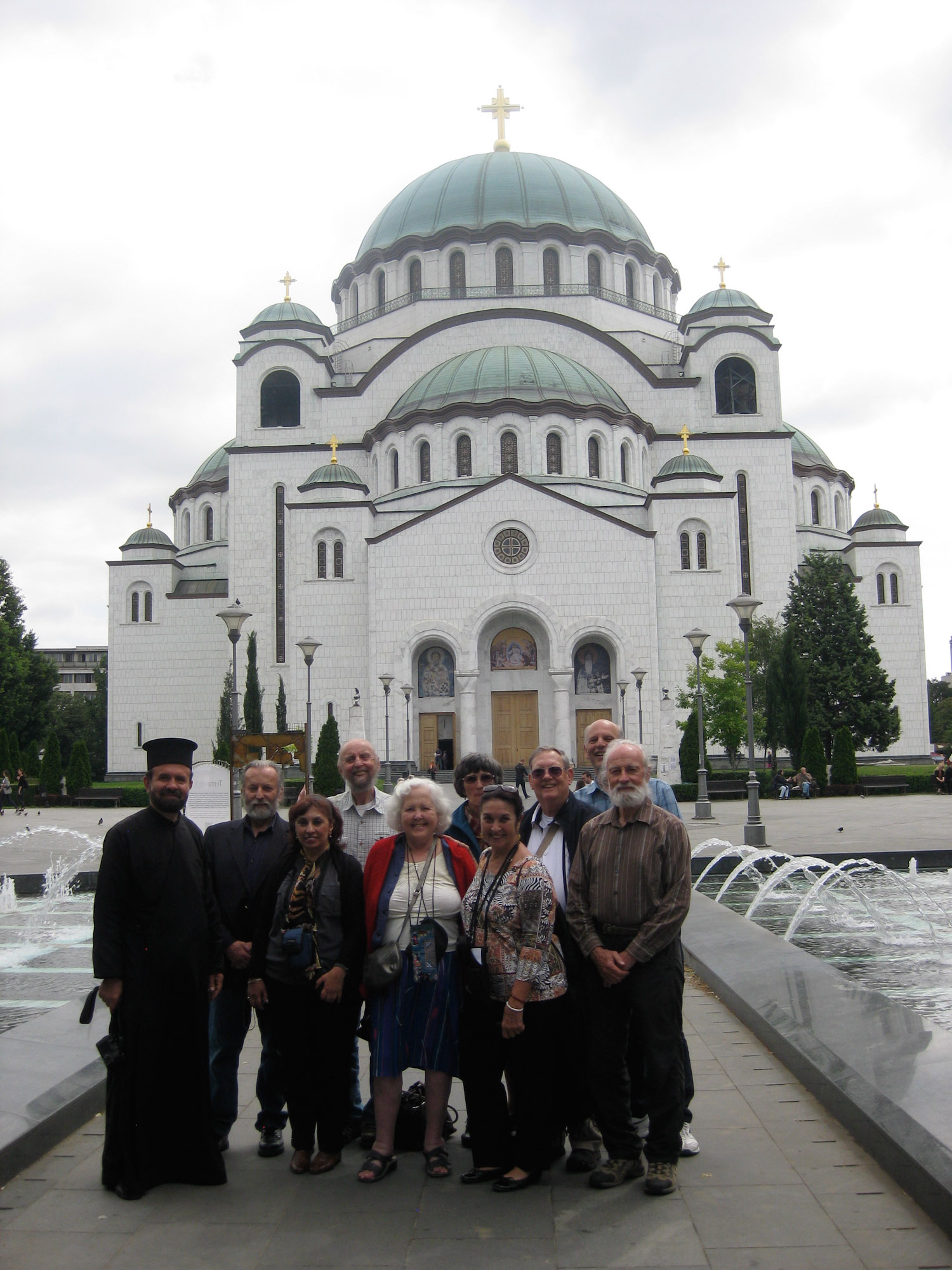 A Journey Through Time and History on a Pilgrimage to Holy Mountain, Greece, and Serbian Lands
On June 24, 2013, a small group of American pilgrims hailing from California, Colorado, Washington State and Florida, flew from the U.S. to meet in Thessaloniki, Greece, to begin a pilgrimage to monasteries and holy places in Greece and on Mount Athos, and in Serbia, Kosovo, Montenegro and Herzegovina. The pilgrimage was led by H.G. Bishop Maxim and organized by Fr. Blasko. Fourteen days later on Monday, July 8, the pilgrimage came to an end and we pilgrims flew out of Belgrade to our various destinations with full hearts, chastened minds, sore ankles and knees and mixed emotions. I think I can speak for all the pilgrims, and definitely for myself, that without a doubt it was the best pilgrimage I have ever been on. Our expectations were high and it far exceeded all expectations. One could say that there is nothing like traveling with a bishop to open doors and expand opportunities, and that was certainly true in our case. But I think this is not the whole story of the success of our pilgrimage, because I have been on pilgrimages with bishops before and it was nothing like this. Through the prayers and gentle arch-pastoral guidance of our Bishop Maxim, it seemed that a special grace and blessing and the loving providence of God hovered over our entire journey. We were blessed in a multitude of ways, great and small, almost too numerous to mention.
Kulturno nasleđe
Intervju sa dr Sonjom Savkić, koja je doktorirala na Nacionalnom autonomnom univerzitetu u Meksiko Sitiju na prehispanskim civilizacijama Mezo-Amerike

New Portrait of Constantine the Great
A Splendidly Preserved Record of a Prominent Historical Figure
By Alfred Emerson, Chicago Art Institute
Scientific American, 1911
---