---
Recent News
A Thanksgiving Event
His Grace, Bishop Maxim and the Western American Diocese of the Serbian Orthodox Church in North and South America most cordially invites you to a speical Thanksgiving Event honoring the visit to Los Angeles of Dragica Nikolić, First Lady of the Republic of Serbia. Sunday, November 24, 2013, Saint Steven's Serbian Orthodox Cathedral, 1621 West Garvey Avenue, Alhambra, California - Divine Liturgy 10am, Banquet and Program 1pm.
All Roads Lead to Jackson
Serbian American Contributions in Amador County, California, since the Gold RushMilina Jovanović offers a unique compilation of individual and family immigration stories that include enormous contributions to the development of California and significant community involvement. In this version of people's history she chronicles how Serbian Americans have strengthened community, region, state, and country through the endeavors and struggles of 150 years.
Serb Organizations
Serbian Orthodox Teachers, Youth and Young Adult Association
With the Blessings of the Episcopal Council of the Serbian Orthodox Church in North and South America and the support of the Central Church Council, we announce the reestablishment of the Serbian Orthodox Teachers and Youth Association. The purpose of this ministry is to unite the teachers, young adults, and youth members of the Serbian Orthodox Church in the Dioceses throughout North and South America. It is a special forum through which people will be brought closer together through a ministry of faith and fellowship.
North American Society for Serbian Studies
The North American Society for Serbian Studies (NASSS) is an organizational member of the Association for Slavic, East European, and Eurasian Studies (ASEEES), formerly American Association for the Advancement of Slavic Studies (AAASS). It is dedicated to promoting and enhancing knowledge of Serbian culture and society throughout North America, including the American and Canadian academic community, as well as the Serbian diaspora at large. The goal of the organization is to foster and support scholarly interests and research in disciplines such as language, literature, art, music, history, anthropology, sociology and political science. NASSS membership is open to all, scholars and supporters, who share these interests and goals.
Recently added people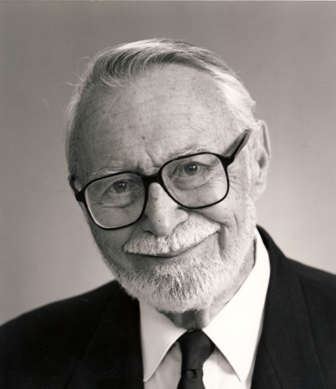 Dimitrije Djordjevic, Professor of History, Emeritus, at the University of California, Santa Barbara, member of the Serbian Academy of Sciences and Arts in Belgrade, died in Santa Barbara on March 5, 2009, one week after his 87th birthday.
Professor Djordjevic was one of the leading historians of Serbia and the Balkans in the 19th and early 20th century, a man of vast knowledge, held in great esteem in national and international scholarly circles. He was a founding member of the North American Society for Serbian Studies and its former President.
Born in Belgrade, descendant of a prominent and wealthy Serbian family, Mita—as his friends called him—did not have an easy life during his adulthood, especially during and after the Second World War. As a member of Draža Mihailović's Četniks, he was arrested by the Germans and sent to Banjica prison and later on to the concentration camp Matthausen in Germany. When the Communists came to power, in the fall of 1945 he was again arrested, sentenced to a year in jail in Zabela and Sremska Mitrovica, and denied his civil rights.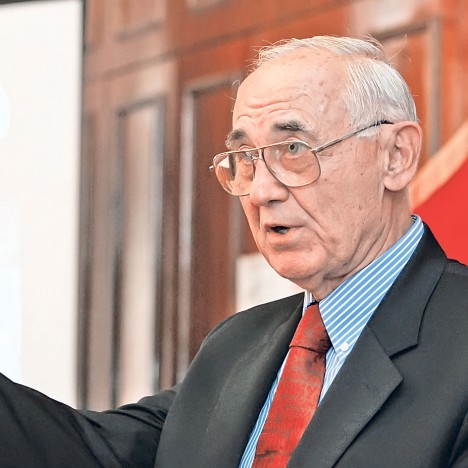 Milojko Mike Vucelic (Michael Vucelic, Garesnica, 1930) is American mechanical engineer of Serbian origin. He was a project manager and in the period of 1966-1978 one of the directors of the US Space Program Apollo. For his contributions to the Apollo program he has received a number of awards and acknowledgements. Mike was awarded the highest US civilian award – Presidential Medal of Freedom. After his work in NASA, Mike was the CEO of his own company, Ideal Electric. He resides with his wife in Mansfield, Ohio.
The Elementary School and the first seven years of Gymnasium, Michael completed in Bjelovar. He obtained his Gymnasium baccalaureate from the Third Boys' Gymnasium in Zagreb. In 1954, Michael completed his studies of Mechanical Engineering in the Faculty of Mechanical Engineering, University of Zagreb. He studied with Professor Bazjanec and his thesis was in the area of theoretical mechanics. During his studies, Michael got interested in aviation. He completed aviation school and got his pilot license in Vrsac. He was an active member of Aeroklub Zagreb and had worked as a technician in the aviation workshop. After graduation from the college, Michael emigrated to Germany, where he first worked for Mercedes Benz I Stuttgart and then for Ford in Collogne.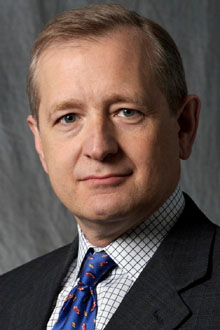 Mr. Paul G. Yovovich is a Co-Founder, President, Principal, Director, and Member of Executive Committee at Lake Capital. He co-founded the firm and serves in this position since 1998. Mr. Yovovich co-founded Lake Capital Partners, L.P. and Lake Capital Partners II, L.P and serves as their President and Principal. He has more than 30 years of experience as a Senior Executive, Principal Investor and Corporate Director. Prior to this, he Founded Lighthouse Global Network. Prior to this, Mr. Yovovich served as the Chief Executive Officer of Huron Consulting Group Inc. since April 2004. He also served as the President of Lake Capital Management LLC. He served as the President and Chief Operating Officer of Advance Ross Corporation from 1993 to 1996. From 1982 to 1992, he served as an Executive Officer of Centel Corporation, where he served in a variety of executive positions. He also served as the President of Central Telephone Company and Centel's largest operating unit. Prior to Centel, Mr. Yovovich served as a Vice President in the Investment Banking Unit at Dean Witter. He has been a Director of GATX Corp. since July 20, 2012. He also serves as a Member of the Board of Directors at Lake Capital, FishNet Consulting, Inc., DVC Worldwide, LLC; Archstone Consulting; Dutko Holdings LLC; Nth Degree Global, LLC; APAC TeleServices, Inc.; Comarco, Inc.; Illinois Superconductor Corporation; Empower Software Solutions, Inc. and Mastering, Inc. He has been a Director of Vestcom International, Inc. since May 2007. He serves as a Trustee of the University of Chicago.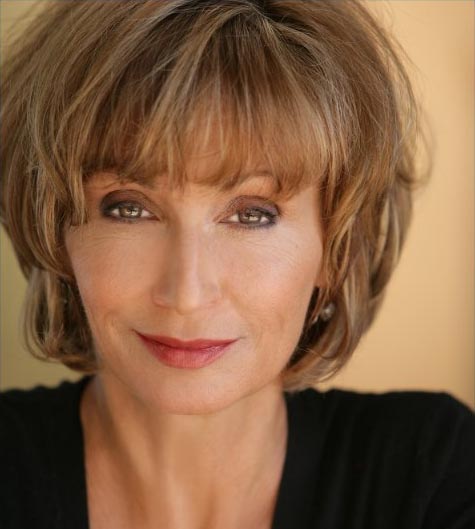 Meet Natalija Nogulich - Actress, Writer, Teacher
Editor's Note: Natalija Nogulich is one of our own, raised in Chicago by her parents, Helen and Walter Nogulich and by the "village" of St. Steven of Dechani Church on Leland Avenue. This past year her first novel, One Woman's War, was published. It's a story about Serbs in the homeland and Serbs in America, and the writer is the bridge between those two worlds. I asked Natalija's Kuma, Eve Nickolich, to put something together that would highlight her life and work. Eve is a retired Principal of Kennedy High School in Chicago and Deputy Chief Education Officer. Natalija's book can be bought on line through Amazon.
Born in Chicago, Illinois she is the daughter of Walter and Helen Nogulich, sister to Daniella and Christ. She grew up in a very loving environment and was close to her grandparents: Sofia and Ristro Nogulich and Velinka and Jake Allex Mandusich (WWI Medal Honor Receipent). She started acting at the age of eight for community theatre. Her summers at Camp in Libertyville have left many fond memories. On Sunday you could find her at Stevan of Decani in Chicago, teaching Sunday School or singing in the choir.
Articles
From Serbian Studies: Imprints in the Landscape: Serbian Toponyms in North America - Complementing an earlier article that identified Serbian place-names throughout the world, this composition concentrates upon commemorative appellations in the United States and Canada.1 It examines the historical circumstances by which existing, mistaken, altered, and apparent place-names arose; it also attempts to establish a naming pattern. North American geographical nomenclature includes numerous foreign designations that were not randomly chosen. Representing the intersection of geography and history, place-names preserve various aspects of a country's national and cultural heritage that might otherwise be overlooked or forgotten by successive generations. Bestowed by early immigrants or offered by postal authorities and entrepreneurs, toponyms of a definite Serbian origin reflect prevailing attitudes towards Serbia and Montenegro at the time of their designation.
From Serbian Studies: An Outline of the Cultural History of the Serbian Community in Chicago - Krinka Vidaković Petrov, Institute for Literature and Art, Belgrade; Serbian Studies, Volume 20, Number 1, 2006, pp. 30-56 - Serb immigration to the U.S. began in the second half of the nineteenth century. The first Serbian American churches, cultural institutions, fraternal organizations and newspapers were established in the last two decades of the nineteenth century. There were three periods in the early stages of Serbian American cultural history. They were associated with three cities in which cultural activities were concentrated: San Francisco, Pittsburgh, and Chicago. The present study is focused on the earliest phase in the growth of the Serbian American community in Chicago, which is least known and researched. It covers the years ending with the first decade of the twentieth century.
---