Recent News
International Congress on Medieval Studies in Kalamazoo, Michigan
We are proud to announce that a group of professors and leading experts from the University of Belgrade are scheduled to hold lectures on Serbian history and culture of the Middle Ages at this year's International Congress on Medieval Studies in Kalamazoo, Michigan. The Congress is world renowned and the largest annual gathering of scholars specializing in the Middle Ages. It hosts over 3, 000 participants from leading universities and academic institutions from all over the world. This is the first time, in 48 years, that Serbian medieval culture is being presented at the Congress in a special session dedicated solely to its artistic and historical heritage and cultural and spiritual identity.

Serb Unity Congress Summer Camp in Serbia

Serbian Unity Congress Serbia, in cooperation with monastery Studenica and Studenica Foundation from America and with support of the Serbian Orthodox Church and Bishop Jovan from Sumadia organizes summer camps in Serbia, in July and August, for students aged 14-18. years. Children will learn the Serbian language, history and culture, visit the tourist attractions of Serbia, have workshops with famous athletes and personalities from the public sphere.
Recently added people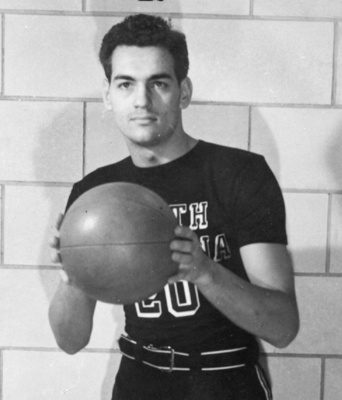 George Gregory Glamack - (June 7, 1919 – March 10, 1987) (born in Johnstown, Pennsylvania) was an American basketball player of Serbian origin, from Lika.
A 6'6" forward-center, Glamack attended the University of North Carolina at Chapel Hill. Glamack, an All-American in 1940 and 1941, was nicknamed the Blind Bomber because he was an inspiration to those fond of individuals overcoming adversity. The Spaulding Guide noted that "Glamack, who is ambididextrous when on the court, is also so nearsighted that the ball is merely a dim object, but apparently he never looked where he was shooting, depending upon his sense of distance and direction." The secret of "The Blind Bomber" was looking at the black lines on the court. By doing that he knew where he was in reference to the basket and measure the shot.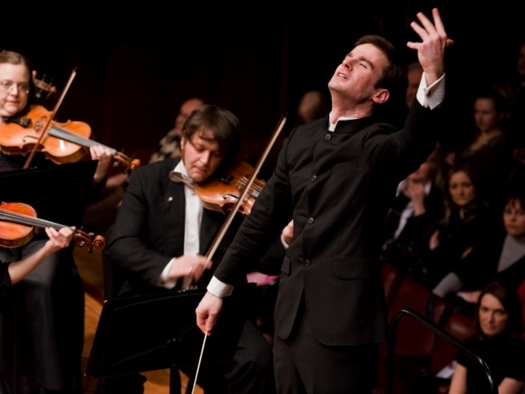 Vladimir Kulenović - Following the completion of his post-graduate conducting studies at the Juilliard School, Vladimir Kulenovic was named Associate Conductor of Utah Symphony | Utah Opera in the U.S., Principal Conductor of the Kyoto International Music Festival in Japan and Resident Conductor of the Belgrade Philharmonic Orchestra in Serbia. His recent guest conducting engagements included collaborations with renowned orchestras in the US, Europe in Asia, as well as illustrious soloists including Leon Fleisher, Mischa Maisky, Akiko Suwanai, Joseph Silverstein and Augustin Hadelich, to name but a few.
Articles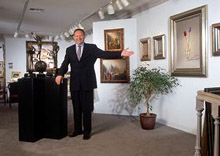 Simic Galleries - Committed to excellence and tradition of fine art displayed in an elegant and relaxing atmosphere, Simic New Renaissance Galleries offer a discriminating selection that appeals to the new collector as well as the tenured connoisseur. Whether purchasing for a corporate collection or a private residence, Simic New Renaissance Galleries make collecting fine art a rewarding experience. The latest original works of contemporary artists and prominent late 19th and 20th century masters are featured in our Virtual Gallery and Master Works areas. The collector is certain to find many enchanting pieces to start or add to a fine collection.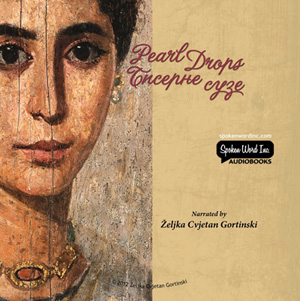 Pearl Drops - Željka Cvjetan Gortinski presents her first recording of Serbian Folk Poems, oral poetry that has been handed down by word of mouth for centuries. She began her acting career on stage with the Belgrade Drama Theater. Fortunate to have worked with some of the greatest directors of the former Yugoslavia, she continues a successful career in theater, film, television and radio in Europe and the United States.
All three poems have been soulfully narrated by Željka in both the English and the Serbian languages and fully enhanced by mystical music and sound design. Included is a bonus track performed by Savo Kontić, a much respected gusle player in Serbia.