---
Recent News
Patriarchal Nativity Encyclical
The Serbian Orthodox Church to her spiritual children at Christmas, 2013
+IRINEJ
By the Grace of God Orthodox Archbishop of Pec, Metropolitan of Belgrade Karlovci and Serbian Patriarch, with all the Hierarchs of the Serbian Orthodox Church to all the clergy, monastics, and all the sons and daughters of our Holy Church: grace, mercy and peace from God the Father, and our Lord Jesus Christ, and the Holy Spirit, with the joyous Christmas greeting:
Peace from God! Christ is Born!

Founders' Day with Bishop Maxim at St. Sava, Jackson, CA

St. Sava Church in Jackson, California, was consecrated on the Feast of the Entry of the Theotokos into the Temple on December 4, 1894. In recent years, the parish has designated the first Sunday of December as "Founders Day" in order to celebrate the consecration of the church and to offer a parastos for Fr. Sebastian Dabovich and all the founding members. Additionally, the late Cedo Saraba would sponsor a Bakalar Luncheon on this date to help raise funds for the parish. After Cedo's untimely passing, the Saraba family has continued to sponsor this meal and to ask for memorial prayers for all their departed family members.
Recently added people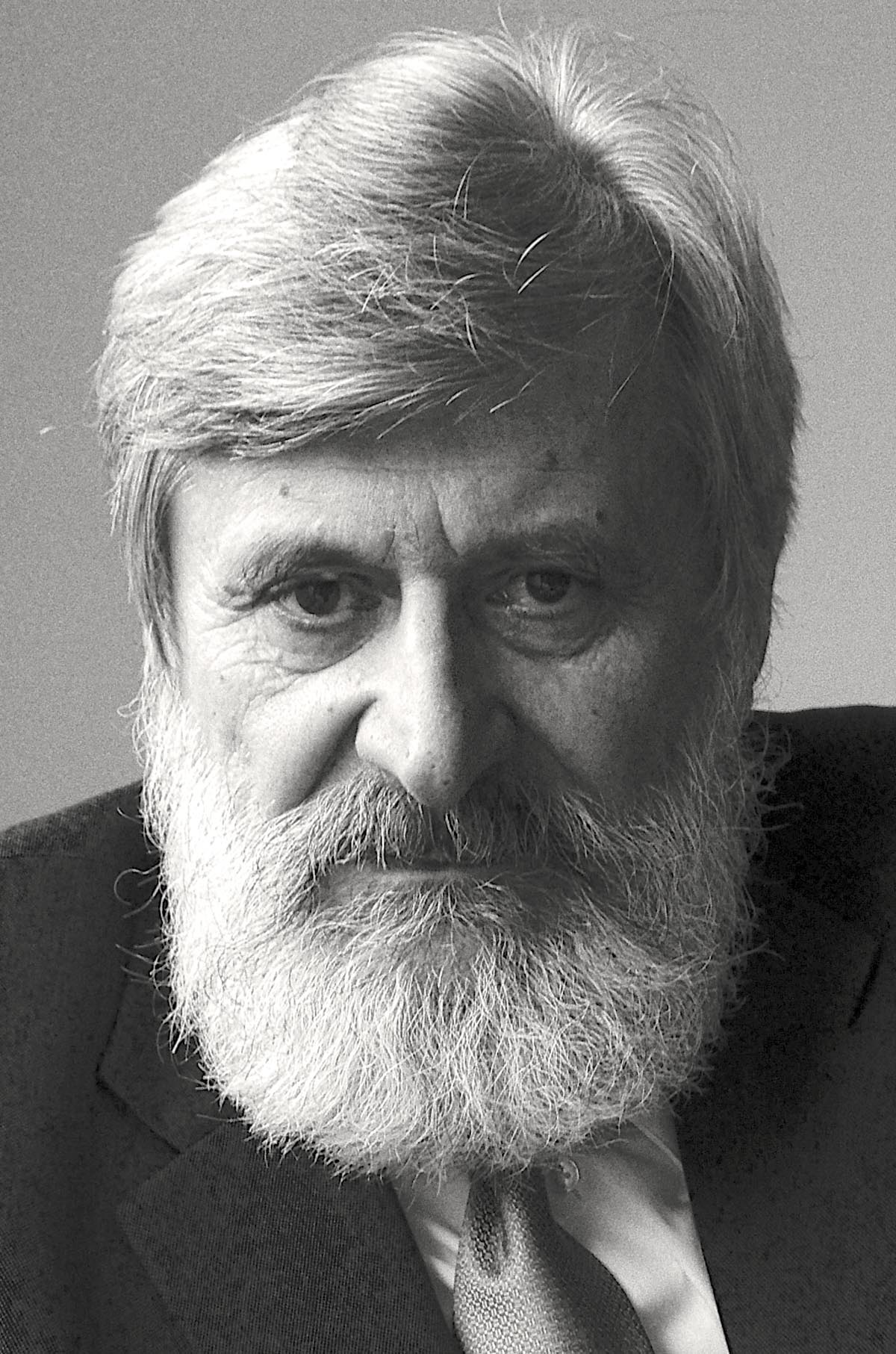 Milan Mišić (b. 1949, Belgrade) is U.S. correspondent of Politika, the leading Serbian newspaper published from Belgrade since 1904. Before assuming this post (in September 2009.), he was Foreign Editor of Politika, Foreign Affairs Commentator and columnist.
He graduated journalism at Belgrade University's Faculty for Political Sciences. During his journalistic carrier he was Politika's correspondent from India (1978-82 and 1986-89) and Japan (1989-92). He also (from 1977 till 2001) worked as Executive Director of Večernje Novosti Newspaper Company, Chief Editor of monthly Magazine Nadanova and Chief Editor of daily newspaper Glas Javnosti.
He rejoined Politika in 2001, and served as its Chief Editor till 2005. From Washington D.C. he writes on foreign affairs, economy and technology trends. He is also a founding member of Belgrade's Forum for International Relations. Authored a book Planet America (1999.).
He is married, with Ljubinka, his wife of 43 years, has two daughters and a son and, so far, four grandchildren.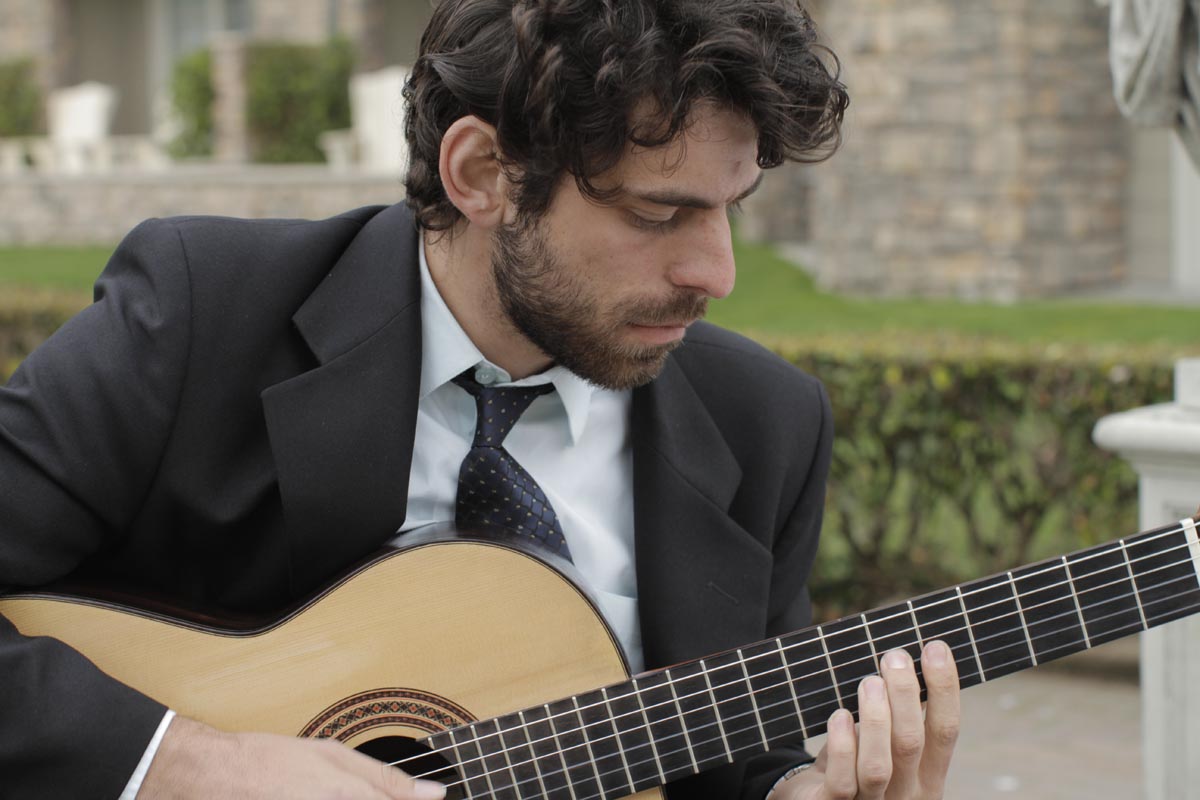 John Vidovic is a young musician and composer whose talents, work with students, and presence in various musical circles have already created a significant community impact. Mr. Vidovic specializes in classical guitar, music theory and composition. He has been playing guitar for 13 years and has accumulated 11 years of experience as a self-taught pianist.
John studied guitar with Michael McChesney and Barrios scholar Richard Stover, as well as voice with Christopher Bengochea. He graduated from UCLA with a BA in music composition. As a composer, he has 9 years of experience in composition ranging from solo works to large ensembles, including chorus, wind ensemble and orchestra. He has also conducted original choral composition under the direction of Maestro Donald Neuen with the UCLA Chamber Singers in Royce Hall in June 2011. Mr. Vidovic composed choral works for the West Valley College Chamber singers performed at the Finale concerts in May 2009 and December 2011. His main influences include music from Latin America, Romantic era music, and folk music from Eastern Europe.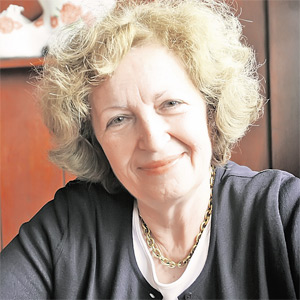 Dr. Krinka Vidaković-Petrov - scholar, professor, translator and diplomat. PhD in Comparative Literature. Currently senior fellow (full professor) at the Institute of Literature and Art in Belgrade. Fields of interest: comparative literature and folklore, Balkan and Serbian studies, emigrant culture, Hispanic and Judaic studies, literary translation, Holocaust studies. Author of several books and numerous contributions in academic journals in Serbia and abroad. Served as ambassador of Serbia in Israel (2001-2006).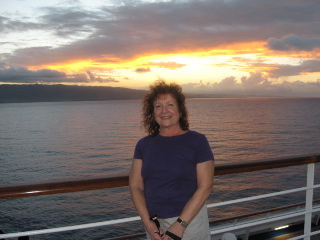 Miki Knezevic is a writer and lives in Madison, WI. She is a professional author who writes both fiction and non-fiction: articles, short stories, textbooks, a novel. She recently published her first novel, Behind God's Back, which is now available on Amazon.com.
Combining studies in English, teaching and writing, she joined a college colleague, Brenda Wegmann, to write textbooks in English as a Second Language (ESL). They have been writing ESL textbooks for over 25 years for Random House and McGraw-Hill.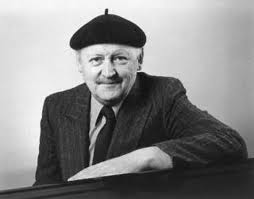 Larry Vuckovich was born in Kotor, Montenegro (Former Yugoslavia). He came to San Francisco in 1951 and was immediately exposed to a flourishing jazz scene. After receiving a classical training he became a frequent guest at music clubs like the Blackhawk where he met Vince Guaraldi. Mr. Vuckovich studied jazz piano as Guaraldi's only piano student. At the same time he enrolled in music studies at San Francisco State University, where John Handy was a major influence on the school's jazz program.
Mr. Vuckovich began his professional career in 1959 with tenor saxophonist Brew Moore, accompanying singers David Allyn and Irene Kral. Larry also performed with such instrumentalists like Handy and Monk Montgomery. During the mid sixties, he began a long-term collaboration with a vocalist and lyricist Jon Hendricks, and appeared at major festivals and clubs worldwide, including famous musical stage production Evolution of the Blues.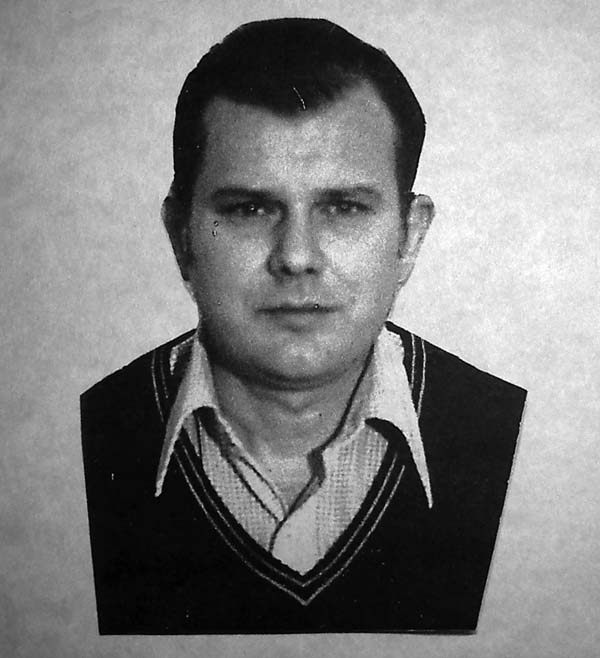 Djordje Rativoj Popovich was born May 5, 1942 in Belgrade, Serbia and passed away on September 8th, 2012 in Portland, Oregon, after a car accident.
Djordje R. Popovich immigrated to the United States in June 19th 1969 from Pula, Croatia. He lived in various places in the USA: Chicago, Santa Ana, and retired to Vancouver, WA. Mr. Popovic was a computer engineer and received high reviews from his employers.
He loved photography and computers. Djordje was very independent, he lived alone, yet took the best care he could of himself and his property, especially his yard. He had big blue eyes and could be very charming. The clerks at his bank were very fond of him.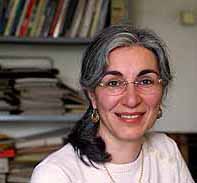 Milica Bakić-Hayden
Lecturer
PhD, University of Chicago, 1997

Fields
Religion and society in the Balkans and South Asia, topics in comparative religion
Teaching
Eastern Orthodoxy, Mysticism East and East, Saints East and West, Religions of India I, Religions of India II: Storytelling as a Religious Form, Christian-Muslim Relations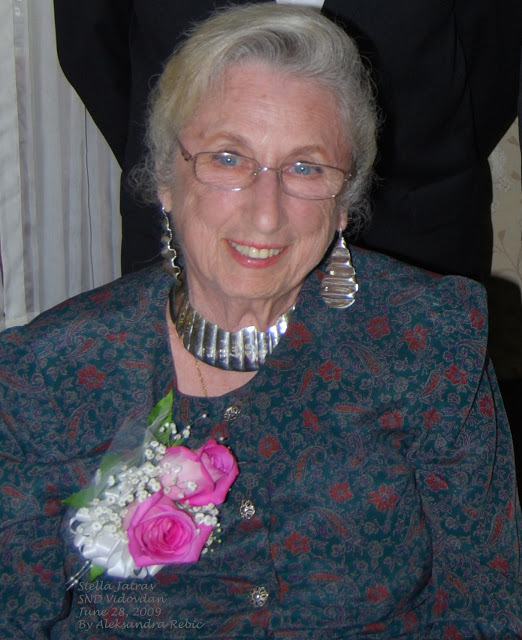 Stella Louis Jatras (nee Katsetos) from Camp Hill, PA, was born in Poughkeepsie, New York, as the fourth and youngest daughter of Louis (Leonidas) and Marina Katsetos, originally of Sparta, Greece, and later of Harrisburg and Carlisle.
Stella was quite literally a daughter of Sparta - and her father's name was Leonidas, no less. As Julia Gorin noted, she was Sparta, truly worthy of that heroic heritage. Axia!
In addition to the U.S. Department of State, her professional work included service with the U.S. Department of Defense, NASA and the Veterans Administration.
In 1953, she married George Jatras, also the offspring of Greek immigrant parents, and began a long and varied life as the wife of a career U.S. Air Force Officer.
As a career military officer's wife, Stella traveled widely and lived in several foreign countries where she not only learned about other cultures but became very knowledgeable regarding world affairs and world politics. She lived in Moscow for two years, where she worked in the Political Section of the U.S. Embassy. She also lived in Germany, Greece, and Saudi Arabia. Her travels took her to over twenty countries.
Borislav Stanic is an art-lover who came to L.A. from Belgrade, Yugoslavia (now Serbia), on a visit 23 years ago and decided to stay.
In Europe, he'd been an author and publisher of art books; hoping to find an L.A. museum guide for his own use, he discovered that none existed and decided to fill the gap.
His Los Angeles Attractions (Museon Publishing) is an exhaustive guide to every collection of art, artifacts and vehicles, every historic site, aquarium, botanical garden and zoo he's been able to uncover in Los Angeles County, the world may well conclude that it didn't know the half of it.
Sebastian Press - Publishing House of the Western Diocese
Founded in 2006 and named in honor of a first American born Orthodox priest, Fr. Sebastian Dabovic, a pioneer of the Orthodox Church in the West, Sebastian Press is one of the largest and most active publishers of Christian Orthodox publications on the West Coast.
Our hard working staff seeks to fruitfully enrich and deepen the faith of Christians from all over the world with a variety of titles, embracing a diversity of Orthodox Traditions, while also presenting the works of Serbian theologians.
Sebastian Press is building its reputation for promoting high quality theological, historical, ecclesiastical, spiritual, hagiographical, iconographical, philosophical and patristic writings in its repertoire. Also, due to growing demand, we are giving special attention to the publishing of new titles for children, teens, and families, including video and audio programs.
The primary mission of Sebastian Press is to motivate and inspire its readers to seek a deeper union with the God-Man, through the written word of Orthodox Christian material, both on the scholarly and popular level, and to give glory to the life-giving Trinity.
Sebastian Press is located in Los Angeles, at the headquarters of the Western Diocese of the Serbian Orthodox Church.
---